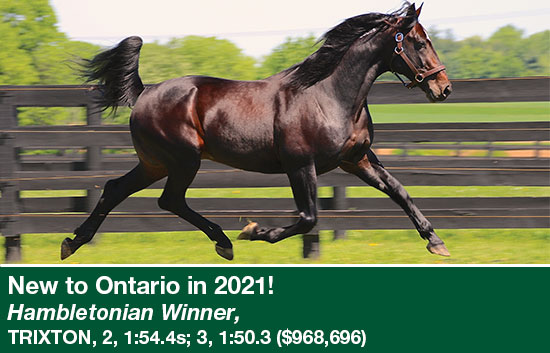 NEWS
Winbak Farm to Host World Trade Center Institute
Friday, October 16, 2015 By: World Trade Center Institute
Winbak Farm will host on October 16th and 17th the inaugural class of the World Trade Center Institute's Emerging and Developing Global Executives (EDGE) program.
Click Here to Read More
Recommended Videos to Watch
Monday, October 12, 2015 By: Winbak Farm
Click this story for more of Winbak's recommended videos.
Winbak Farm's Clydesdales at Meadowlands
Click Here to Read More
Winbak Farm Videos for Goshen Yearling Sale now Posted
Thursday, August 20, 2015 By: Elizabeth Cheesman
Winbak Farm is excited to be a partner in the inaugural Goshen Yearling Sale, which will be held September 13th.

Click Here to Read More
Click Here for Additional News