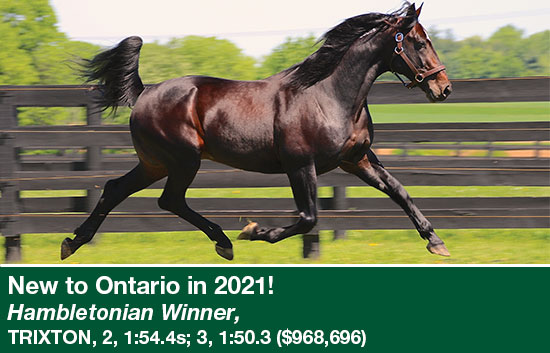 NEWS
Four divisions of Stallion Series contested at Harrah's Chester
Wednesday, May 20, 2015 By: Harrah's Philadelphia
Chester, PA --- Sophomore fillies were in action at Harrah's Philadelphia on Wednesday (May 20). They competed in four divisions of The Stallion Series with each going for a purse of $20,000.
Click Here to Read More
Jimmy Marohn Jr. wins 7 at Tioga
Tuesday, May 19, 2015 By: harnessracing.com
While defending driving champion Jim Marohn Jr. has been competing in the Southern Tier on a more limited schedule this season compared to years past due to increased opportunity and success at the Meadowlands, the 33-year-old reinsman has pounced on every opportunity possible to remain competitive at Tioga Downs.
Click Here to Read More
Ghost Pine Dethrones Who Doesnt
Tuesday, May 19, 2015 By: Standardbred Canada
Who Doesnt's 14-race winning streak came to a grinding halt during Monday's matinee program at Century Downs, and it was Ghost Pine who managed to burst the bubble of that photogenic performer in the $10,500 Open Pace.
Click Here to Read More
Click Here for Additional News