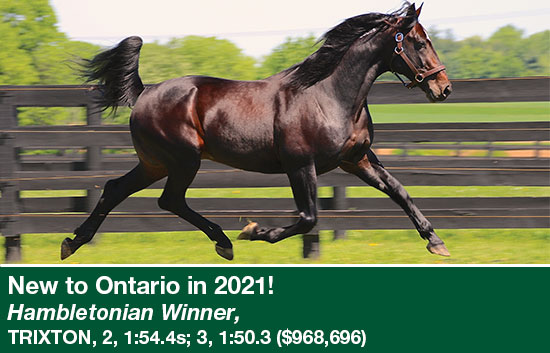 NEWS
Shebestingin's Brother Breaks Maiden
Sunday, February 19, 2017 By: Standardbred Canada
Iminurblindspot, the three-year-old full brother to world champion Shebestingin, broke his maiden in his third career start on Saturday night (February 18) at The Meadowlands.
Click Here to Read More
Bettor Rock On Shines On Opening Day
Sunday, February 19, 2017 By: Standardbred Canada
Bettor Rock On N came from well off the pace to secure the victory in the first feature of the 2017 racing season at Saratoga Casino Hotel on the year's opening day card, Sunday, Feb. 19.
Click Here to Read More
Devaux drives five winners for second time this week at Monticello; weekly tally now stands at 13
Thursday, February 16, 2017 By: Shawn Wiles
Monticello, NY --- James Devaux rounded out a productive week at Monticello Raceway, as he drove five winners on a single card for the second time this week; the tally for the last seven days was 13 trips to the winner's circle.
Click Here to Read More
Click Here for Additional News