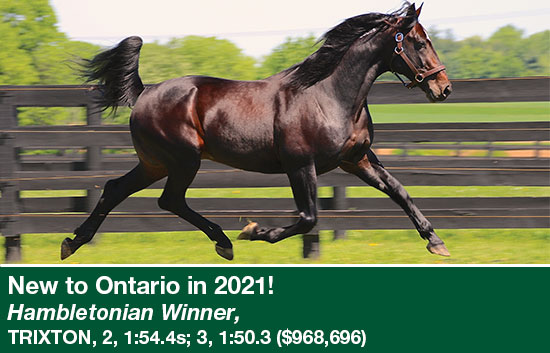 NEWS
She Glides breaks own national season's mark in Meadow Series
Wednesday, April 15, 2015 By: Evan Pattak
Washington, PA --- In the opening leg of the Daylon Miracle Trot at The Meadows, She Glides scored in 1:56.3, fastest of the year by a sophomore filly trotter on a five-eighths-mile track.
Click Here to Read More
Schwartz gets all the matzos again
Tuesday, April 14, 2015 By: Monticello Raceway
Monticello, NY---The undisputed King of the Passover Pace is Alan Schwartz, who picked up his fourth win in the coveted "Race for the Matzos" Monday (April 13) at Monticello Raceway.
Click Here to Read More
Brenneman is enjoying his time with Winbak Red
Monday, April 13, 2015 By: Charlene Sharpe
Seaford, DE --- Trainer Justin Brenneman was scrolling through an online listing of horses for sale when one name brought him to a stop. Winbak Red.
Click Here to Read More
Click Here for Additional News