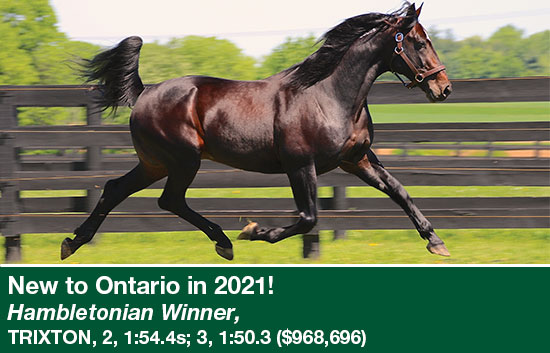 NEWS
Freshmen contest Maryland Sire Stakes at Ocean Downs
Monday, July 28, 2014 By: Cheri Stambaugh
Berlin, MD ---

The 2-year-olds closed out the July Maryland Sire Stakes on Sunday (July 27) at the Casino Ocean Downs.
Click Here to Read More
Track record smashed in NYSS at Batavia Downs
Sunday, July 27, 2014 By: Tim Bojarski
Batavia, NY --- Three divisions of the New York Sire Stakes for 3-year-old pacing colts and geldings highlighted the Sunday afternoon (July 27) card at Batavia Downs and it didn't take long for the youngsters to impress the crowd.
Click Here to Read More
Shadios sizzles in OSS Grassroots at Georgian Downs
Saturday, July 26, 2014 By: Ontario Sires Stakes
Innisfil, ON --- Georgian Downs rolled out the red carpet on Saturday night (July 26) for the 3-year-old colt and gelding pacers of the Ontario Sires Stakes Grassroots Series with five C$18,000 dashes going behind the gate.
Click Here to Read More
Click Here for Additional News