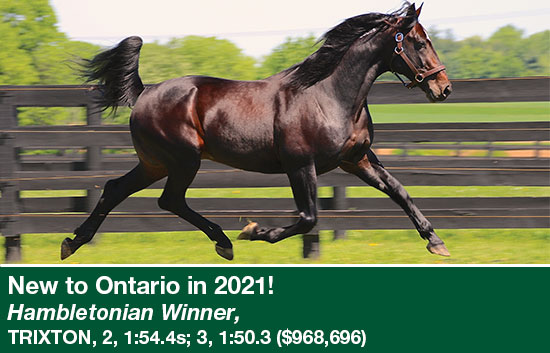 NEWS
Ontario Getting $12 Million Bonus?
Friday, November 28, 2014 By: Standardbred Canada
A letter issued by the Ontario Racing Commission on Tuesday states that the province's Standardbred racing industry is about to get a substantial infusion to its program.
Click Here to Read More
Egosnattitudes wins DSBF frosh colt trot final
Tuesday, November 25, 2014 By: Marv Bachrad
Dover, DE---Overlooked Egosnattitudes won the $100,000 Delaware Standardbred Breeders Fund (DSBF) 2-year-old final on Tuesday (Nov. 25) at Dover Downs.
Click Here to Read More
Pinkman, French Laundy win Crown freshman male trot eliminations
Tuesday, November 25, 2014 By: Ellen Harvey
East Rutherford, NJ --- Pinkman (Yannick Gingras) tipped out to trot down the middle of the track and posted a 1:54.1 win in the first $25,000 elimination for the Breeders Crown 2-year-old male trot on Saturday (Nov. 15) at the Meadowlands.
Click Here to Read More
Click Here for Additional News