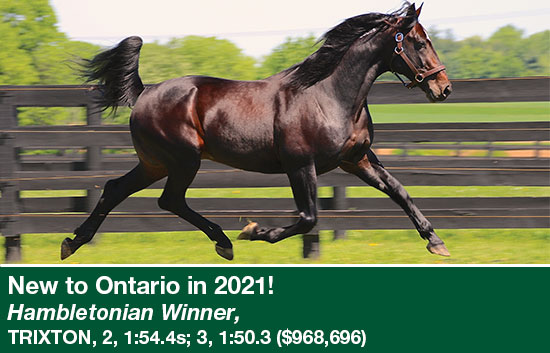 NEWS
Morgan wins five at Rosecroft
Wednesday, April 16, 2014
Ft. Washington, MD --- Tony Morgan picked up his second five win night of the meet on Tuesday night (April 15) at Rosecroft Raceway.
Click Here to Read More
Youthful Upset For Reasonable Force
Monday, April 14, 2014
With the big money on the line in Monday's $36,200 final of the Youthful Series at Woodbine Racetrack, Reasonable Force dug down deep and turned in a gritty victory at odds of 15-1 for the tandem of driver Doug McNair and trainer Anthony Montini.
Click Here to Read More
Drury On Tonight's Don Mills Favourite
Saturday, April 12, 2014
Hldontghttoyurdrms, who recently captured the Horse And Groom final at The Meadowlands late last month, will headline the opening round of the Don Mills Series tonight (Saturday evening) at Woodbine Racetrack.
Click Here to Read More
Click Here for Additional News