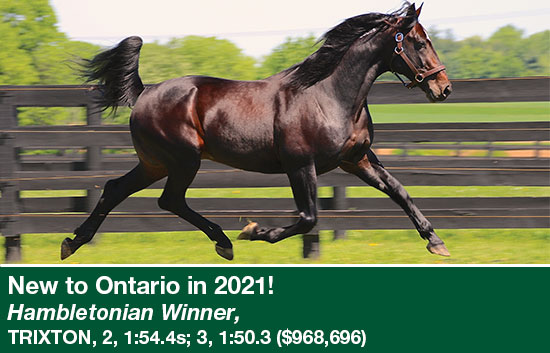 NEWS
Delaware owners seminar set for May 21
Wednesday, April 27, 2016 By: Delaware Standardbred Owners Association
The Delaware Standardbred Owners Association (DSOA) will offer a free introductory seminar for those considering first-time ownership of a Standardbred race horse on Saturday, May 21, at the Harrington Raceway.
Click Here to Read More
Tie Silk Triumph For Muscle Hustle
Monday, April 25, 2016 By: Standardbred Canada
The trip was sweet for Muscle Hustle in Monday's $32,200 Tie Silk Series final at Mohawk Racetrack, but the end result was even sweeter for the three-year-old colt.
Click Here to Read More
Final Weiss Series pacing prelims held Sunday at Pocono
Monday, April 25, 2016 By: PHHA/Pocono
Wilkes-Barre, PA --- The fourth and final preliminary rounds for the two Bobby Weiss Series for pacers were featured at The Downs at Mohegan Sun Pocono on Sunday night (April 24), with two $15,000 divisions in both the male and female categories.
Click Here to Read More
Click Here for Additional News