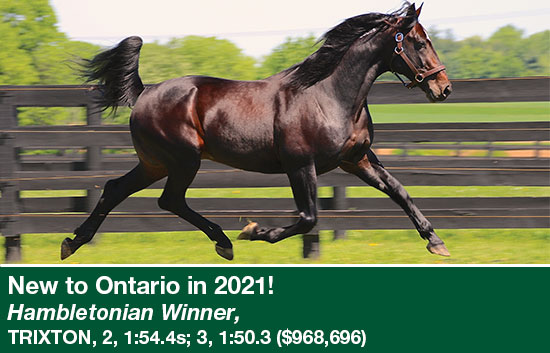 NEWS
Saratoga's 2015 Season Details
Thursday, February 26, 2015 By: Standardbred Canada
Looking to continue the trend that has shown increases in all-source handle over each of the last five years, Saratoga Casino and Raceway will open its 74th season of live harness racing on Sunday, March 1.
Click Here to Read More
Inaugural Goshen Yearling Sale slated for Sept. 13
Tuesday, February 24, 2015 By: Chris Tully
Goshen, NY -- The inaugural Goshen Yearling Sale has been established and is scheduled for Sunday, September 13, 2015.
Click Here to Read More
Raji's Blue Line takes top open at Pompano
Sunday, February 22, 2015 By: John Berry
Pompano Beach, FL --- Raji's Blue Line, skillfully handled by Mike Micallef, took top honors in Pompano Park's $12,500 Open Pace on Saturday night (Feb. 21), eking out a photo finish win in a race where two lengths separated the entire field at the finish.
Click Here to Read More
Click Here for Additional News