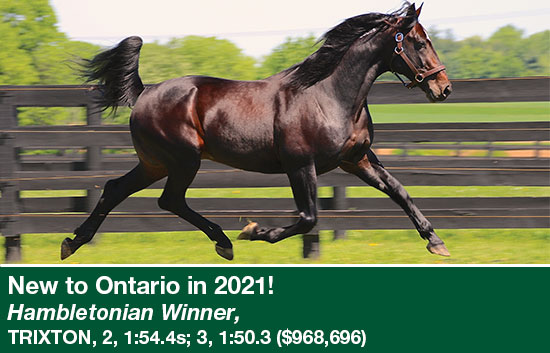 NEWS
Changes in routine get Lady Shadow back to the winner's circle
Monday, October 24, 2016 By: Ken Weingartner
After looking like a mere shadow of herself two weeks ago, this lady appears to be back in form entering the $250,000 Breeders Crown Mare Pace final Friday night at the Meadowlands.
Click Here to Read More
Fields set for Breeders Crown finals
Sunday, October 23, 2016 By: James Witherite
East Rutherford, N.J. --- A full slate of elimination races on Saturday evening (Oct. 22) at the Meadowlands narrowed down the fields for next weekend's $5.8 million Breeders Crown, presented by Mullinax Ford.
Click Here to Read More
Tony Hall collects career win 5,000 at The Meadows
Saturday, October 22, 2016 By: Evan Pattak
Washington, PA --- Tony Hall notched career win 5,000 Saturday at The Meadows when he piloted Political Cash to victory in the 13th race. It was Hall's fifth victory on the card, making the day productive as well as historic.
Click Here to Read More
Click Here for Additional News