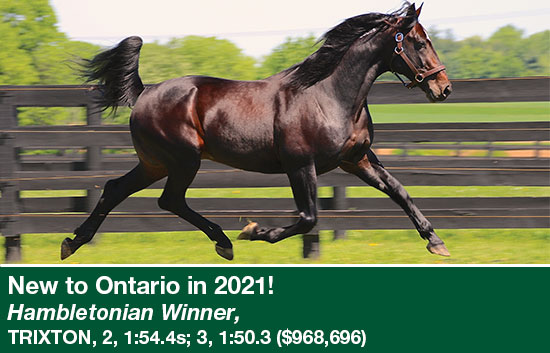 NEWS
Winbak Farm to Host World Trade Center Institute
Friday, October 16, 2015 By: World Trade Center Institute
Winbak Farm will host on October 16th and 17th the inaugural class of the World Trade Center Institute's Emerging and Developing Global Executives (EDGE) program.
Click Here to Read More
Recommended Videos to Watch
Monday, October 12, 2015 By: Winbak Farm
Click this story for more of Winbak's recommended videos.
Winbak Farm's Clydesdales at Meadowlands
Click Here to Read More
After rough start, Sports Expert tops Grassroots standings
Wednesday, September 02, 2015 By: OSS News
Campbellville, ON --- Her season has not unfolded quite the way Blake MacIntosh imagined it would, but the trainer has been encouraged by the steady forward progress being made by his 2-year-old pacing filly Sports Expert.
Click Here to Read More
Click Here for Additional News