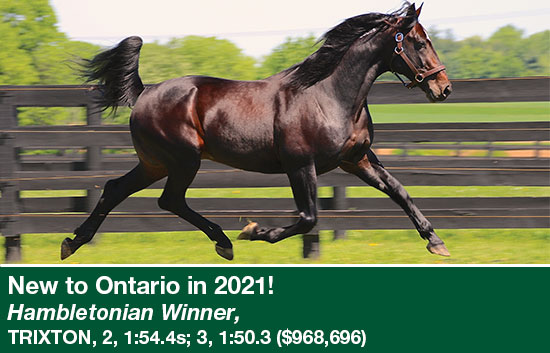 NEWS
Fillies battle in round one of Blossom
Tuesday, March 31, 2015 By: Mark McKelvie
Toronto, ON --- Maplelea and Cast No Shadow scored first leg victories in the Blossom Series on Monday night (March 30) at Woodbine. A group of 15 3-year-old pacing fillies were split into two $11,850 divisions for the first round.
Click Here to Read More
Favorites post DSBF victories at Dover
Monday, March 30, 2015 By: Marv Bachrad
Dover, DE --- Favorites I Got Spunk, My Fire Cloud Too and Penny Paratrooper coasted to victory in three $20,000 Delaware Standardbred Breeders Fund 3-year-old filly trot second leg preliminaries on Monday (March 30) at Dover Downs.
Click Here to Read More
Four divisions contested in second leg of Levy
Saturday, March 28, 2015 By: Frank Drucker
Yonkers, NY --- Yonkers Raceway offered up Round 2 of the George Morton Levy Memorial Pacing Series Saturday night (March 28).
Click Here to Read More
Click Here for Additional News