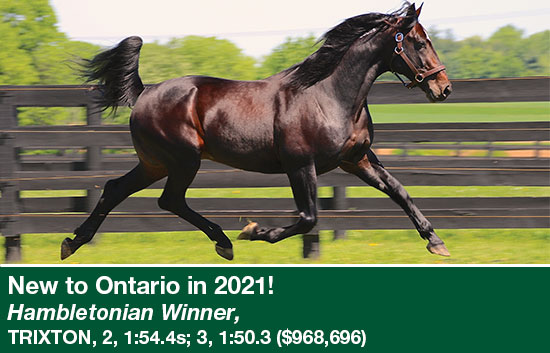 NEWS
DSOA award winners announced
Tuesday, January 19, 2021 By: Heather Vitale for the DSOA
Dover, DE — The Delaware Standardbred Owners Association would like to congratulate the following winners on their success at Dover Downs and Harrington Raceway during the most recent meets.
Click Here to Read More
Statement From Jimmy Freight Ownership
Monday, January 18, 2021 By: Standardbred Canada
In advance of the 2021 breeding season, the owners of pacing stallion Jimmy Freight have issued a statement regarding the stallion's 2020 breeding season results.
Click Here to Read More
Winbak Farm Welcomes First Foal of 2021
Friday, January 15, 2021 By: Elizabeth Cheesman
Winbak Farm is proud to announce the arrival of its first 2021 foal. The colt is sired by The Bank and out of the mare, Clover Market.
Click Here to Read More
Click Here for Additional News