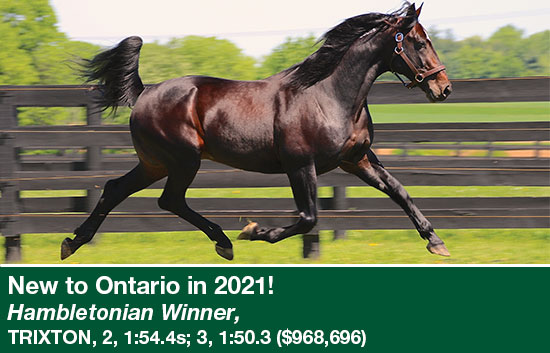 NEWS
Betterb Chevron N back to winning ways at Plainridge
Thursday, May 23, 2019 By: Tim Bojarski
Plainville, MA — On the heels of facing top Open mares like Shartin N and Bettor Joy N in the Blue Chip Matchmaker series at Yonkers Raceway this spring, Betterb Chevron N shipped into Massachusetts and captured the $14,000 Winners-Over Handicap Pace for fillies and mares at Plainridge Park on Thursday afternoon (May 24).
Click Here to Read More
Ryder Discusses Bettors Wish
Thursday, May 23, 2019 By: Standardbred Canada
When Chris Ryder pulled up his entries Monday evening and saw that Bettors Wish had drawn Post 6 for the $300,000 final of the Art Rooney Pace, the trainer was dismayed.
Click Here to Read More
Pollack is looking forward to Wisdom Tree 2019 debut
Tuesday, May 21, 2019 By: Ken Weingartner, USTA Media Relations Manager
Hightstown, NJ — When it comes to reasons for admiring a horse, Wisdom Tree checks all the boxes for Tom Pollack.
Click Here to Read More
Click Here for Additional News