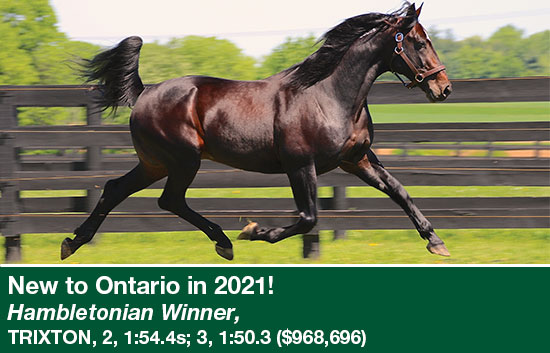 NEWS
DSBF Two-year-old pacing fillies
Wednesday, November 18, 2020 By: Judy Davis-Wilson for DSBF
Dover, DE – Three divisions of two-year-old pacing fillies came out tonight to earn points to qualify them for the $100K final next Wednesday (Oct. 18) evening November 24th.
Click Here to Read More
Pennsylvania harness tracks approved for 472 racing programs for 2021
Wednesday, November 18, 2020 By: Tom LaMarra
Harrisburg, PA — Pennsylvania's three harness tracks have been approved for a total of 472 racing programs for 2021. The number is down slightly from 2020, when the tracks were awarded 484 dates.
Click Here to Read More
Marvalous Song upsets in Meadows feature; helps Hall to five-win day
Tuesday, November 17, 2020 By: Evan Pattak
Washington, PA — Dismissed at 10-1, Marvalous Song overtook 1-9 favorite Seadog Lady at the top of the lane and drew off late to capture Tuesday's (Nov. 17) feature.
Click Here to Read More
Click Here for Additional News