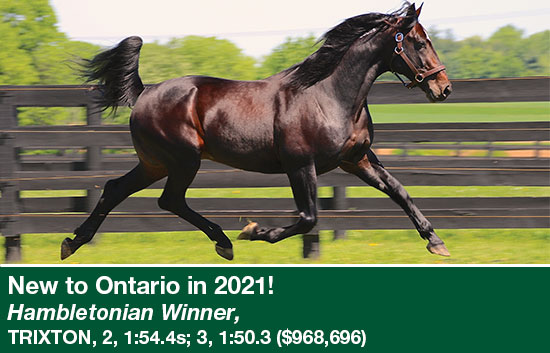 NEWS
Casies Believer wins 1:53 thriller at Pompano
Wednesday, April 21, 2021 By: John Berry
Pompano Beach, FL — Casie's Believer, brilliantly handled by Joe Chindano Jr., split horses in deep stretch to capture Pompano Park's $11,000 Open for Mares on Tuesday (April 20), stopping the timer in 1:53.
Click Here to Read More
Filly Speaks completes Meadows series sweep; Hall wins five
Wednesday, April 21, 2021 By: Evan Pattak
Washington, PA – Filly Speaks pulled the pocket down the backside after a slowish first half, an alert move that carried her to victory and a series sweep in Wednesday's (April 21) $22,250 championship of the Ruby Cook Memorial Pace for three-year-old fillies at The Meadows.
Click Here to Read More
Accomplished trotters, pacers win Philadelphia qualifiers Tuesday
Tuesday, April 20, 2021 By: PHHA / Harrah's Philadelphia
Chester, PA – The best-known of the many talented horses winning during Tuesday (April 20) qualifiers at Harrah's Philadelphia is the Captaintreacherous mare Lyons Sentinel.
Click Here to Read More
Click Here for Additional News