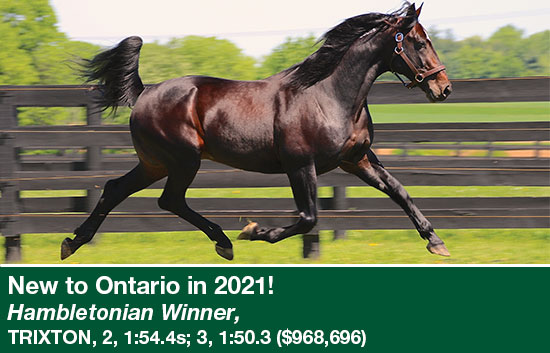 NEWS
Carrythetorchman leads Miller trio in MGM Springfield Stakes final
Monday, July 13, 2020 By: Brandon Valvo for the SOA of NY
Yonkers, NY — Trainer Erv Miller entered three colts in the eliminations of the MGM Springfield Stakes — Carrythetorchman, Crystal Beach and Not Today.
Click Here to Read More
Daylight Rush still hot at Buffalo
Saturday, July 11, 2020 By: Brian Mazurek for Buffalo Raceway
Hamburg, NY — The rainy weather couldn't cool off the red hot Daylight Rush ($5.40) at Buffalo Raceway on Saturday night (July 11) as he notched a three-quarter length victory over Percy's Z Tam in the $11,500 Class AA-Open Handicapped Pace.
Click Here to Read More
Guinevere Hall sets World Record in Ohio Sire Stakes win
Friday, July 10, 2020 By: Kim Rinker
Northfield, OH — Guinevere Hall established a new track and world record of 1:53 in the first of two $50,000 Ohio Sires Stakes for 3-year-old trotting fillies on Friday (July 10) night at Northfield Park.
Click Here to Read More
Click Here for Additional News