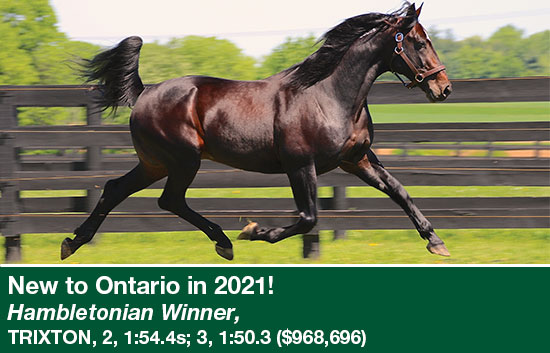 NEWS
Guinevere Hall sets World Record in Ohio Sire Stakes win
Friday, July 10, 2020 By: Kim Rinker
Northfield, OH — Guinevere Hall established a new track and world record of 1:53 in the first of two $50,000 Ohio Sires Stakes for 3-year-old trotting fillies on Friday (July 10) night at Northfield Park.
Click Here to Read More
Splash Brother, Groovy Joe take Vernon NYSS
Thursday, July 9, 2020 By: John Horne for Vernon Downs
Genius Man (Marcus Miller) got the first call, but Groovy Joe worked his way to the front from his outside post to take over before the first turn.
Click Here to Read More
Pennsylvania fair season kicks off at Hughesville
Thursday, July 9, 2020 By: Pennsylvania Harness Horsemens Association
Hughesville, PA — The Pennsylvania fair harness racing season got underway on Wednesday (July 8) and Thursday (July 9) with a two-day Sire Stakes event at the Lycoming County Fairgrounds.
Click Here to Read More
Click Here for Additional News