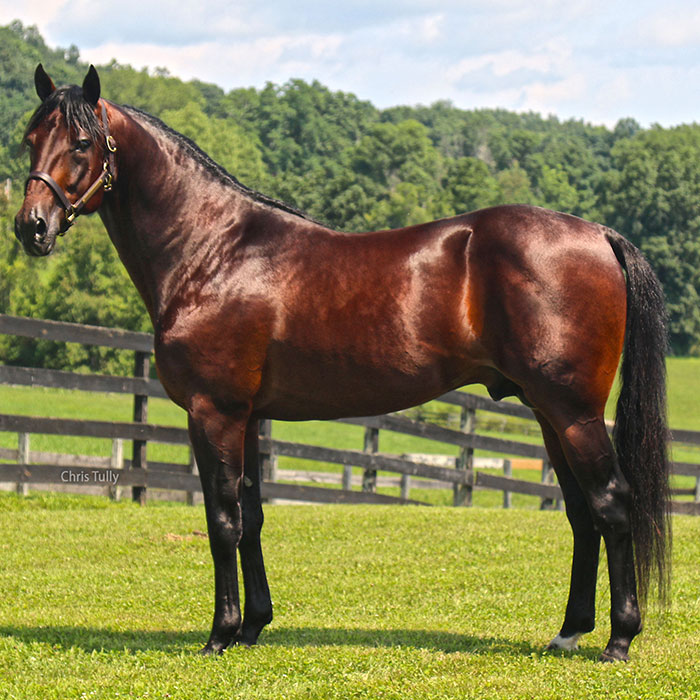 Boston Red Rocks
p, 2, 1:50.3; 3, 1:49.3f; 1:48.2f ($1,370,016)
11 wins

Winner of 2015 USHWA Dan Patch Award for Two Year Old Pacing Colts

At 2, Winner of Breeders Crown Final in 1:51.3 against Betting Line, Control The Moment & Racing Hill

Winner of Governors Cup Final in 1:50.3 against Big Top Hanover, Check Six & JK Will Power

Also, Winner of 2 New Jersey Sire Stakes divisions

Second in Breeders Crown elimination, Governors Cup elimination, Lou Babic Stakes Final & New Jersey Sire Stakes Final

At 3, Winner of Matron Stakes in 1:49.3 against Check Six, Racing Hill & Western Fame

Also, Winner of North America Cup elimination, New Jersey Futurity division & New Jersey Sire Stakes division

Second in Anthony Abbatiello Classic, Max Hempt Memorial early closer elimination

Third in Hap Hansen Progress Pace elimination & Final, Max C. Hempt Memorial early closer Final & New Jersey Sire Stakes division

At 4, Second in Ben Franklin early closer elimination, Graduate Series Final, The Graduate & William Haughton Memorial

Third in Jim Ewart Memorial & Joe Gerrity Jr Memorial

At 5, third in 2 Great Northeast Series divisions

Look for first crop at 2021 yearling sales!
STUD FEE: $4,000
New York Stallion - Boston Red Rocks
Rocknroll Hanover
Western Ideal
Rich N Elegant
McGibson
Mcardle
Armbro Althea
Testimonials / Latest News
"Boston Red Rocks was a nice horse to drive. He was great-gaited. He had a velvet mouth and could really close. I look forward to seeing his babies hit the ground." - Tim Tetrick, driver




"Boston Red Rocks would race any way that he asked," said Steve Elliott. "He had good gate speed and could sit on the outside. It didn't matter how we raced him, he always tried hard."




"He was a good feeling colt all of the time," said Elliott. "He was always good to be around and had a great disposition."




"Boston Red Rocks was great looking, straight and very smart," said Elliott. "He had a good head on his shoulders."




"If Boston Red Rock's offspring are half as good as him, they'll do just fine," said Elliott.
Should be a great cross for:
Art Major
Artsplace
Astreos
Bettor's Delight
Blissfull Hall
Cam's Card Shark
Camluck
Dragon Again
Matt's Scooter
Northern Luck
Presidential Ball
Real Desire
Roddy's Bags Again
Roll With Joe
Somebeachsomewhere
Sportswriter