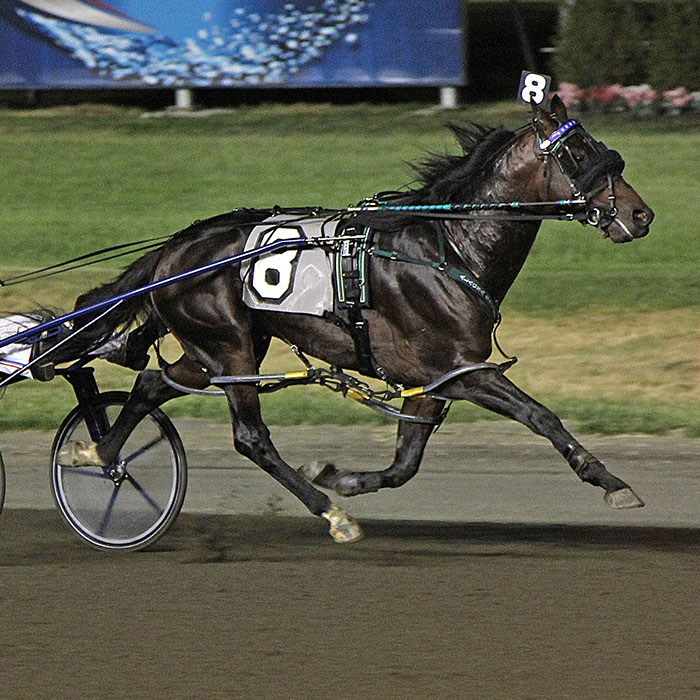 Artspeak
p, 2, 1:50.2s; 3, 1:47.4 ($1,770,980)
Thank you to the breeders! Artspeak's Book is now Full & Closed for 2019!
14 wins

Winner of 2014 O'Brien Award for Two Year Old Pacing

Colts/Geldings

Winner of 2014 USHWA Dan Patch Award for Two Year Old Pacing Colts

At 2, Winner of Bluegrass Series division, Governors Cup Final, Metro Pace elimination & Final, Nassagaweya Stakes division & NJSS division & Final


At 3, Winner of Breeders Crown elimination, Max Hempt Memorial division, NJSS division & Final, Simcoe Stakes division, & Tattersalls Stakes

Second in Cane Pace Final, Little Brown Jug heat, Max C. Hempt Memorial final & North America Cup elimination

Artspeak's Barney Google sold for $130,000 US ($168,000 CAD) at Lexington - 42x Stud Fee!


Artspeak's oldest crop (now 2) is Pennsylvania-eligible

Oldest Ontario crop will be born in 2019

STUD FEE:
Book is Full & Closed
Western Ideal
Western Hanover
Leah Almahurst
The Art Museum
Artsplace
Southwind Laurel
Links
TrackIt Pedigree
2019 Ontario Contract PDF
Hypothetical Matings (USTA)
Artspeak 2YO Champion (YouTube)
2YO Governors Cup Final (YouTube)
2YO NJ Sire Stakes Final (YouTube)
3YO Max Hempt Memorial (YouTube)
3YO NJ Sire Stakes Final (YouTube)
Ontario Sire Stakes
News
"I purchased 8 Artspeaks at auction this fall. I find them all to be very willing with very great gaits and they show up ready to do their job every day. I was extremely impressed with their type, size and athleticism when I saw them at the various farms before purchasing them,"
-Tony Alagna, Artspeak's trainer
"Artspeak is the best value in Ontario and I'm excited to see his first crop hit the big time in 2019,"
- Tony Alagna, Artspeak's Trainer
"Artspeak was one of the fastest horses I've ever had the privilege of training. He had an extremely high turn of speed, like driving a sports car. His foals have the same sharp look and I look forward to supporting his first crop heavily this fall at the upcoming auctions."
- Tony Alagna, Artspeak's Trainer
"Artspeak had a very big and efficient stride. He was a driver's dream with the ability to turn speed at the moment asked to. I look forward to driving his offspring! I liked Artspeak so much I bought the full-sister to him at Lexington this past year."
- Scott Zeron, Artspeak's main Driver
Ten freshman qualifiers at Pocono 6/19/19
Artspeak's Book Now Full & Closed 5/16/19
View From The Deck 1/19/19
Crosses of Gold
Proven success with mares by these sires
Artspeak's oldest foals are now 2-year-olds.
Suggested Crosses:
Art Major
Artiscape
Bettor's Delight
Camluck
Cam's Card Shark
Dragon Again
Mach Three
Roll With Joe
Shadow Play
Somebeachsomewhere
Sportswriter
The Panderosa
Well Said